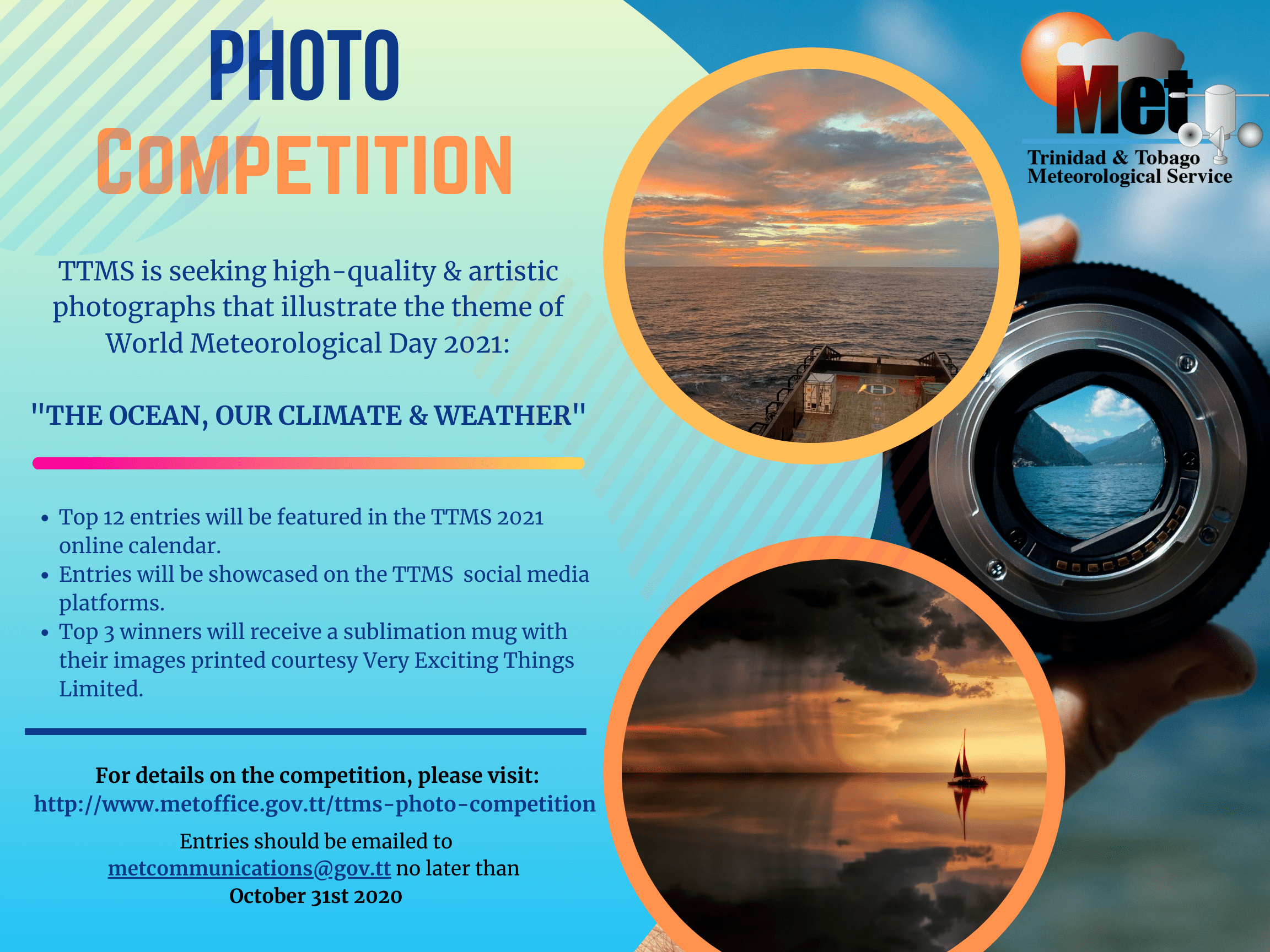 The competition is hosted by the Trinidad and Tobago Meteorological Service (TTMS) in the lead up to World Meteorological Day 2021 celebrations. The TTMS is seeking high-quality and artistic photographs, and especially those which illustrate the theme of World Meteorological Day 2021, "The Ocean, our climate and weather."
The country's beautiful diversity is reflected in the ocean and its effect on the weather and climate and our natural environment. The oceans have long been a source of inspiration and sustenance here in Trinidad and Tobago and is a major driver of the world's weather and climate. There are endless opportunities for photographs which reflect the theme. We look forward to lots of images of the ocean, as well as, its effect on our climate and weather and the water cycle.
Winning entries will feature in the TTMS 2021 calendar. They will be published on TTMS social media platforms and showcased in our World Meteorological Day 2021 celebrations.
You can submit your photos to us for a chance to be featured in the TTMS 2021 Calendar and social media platforms.
We look forward to your participation!
Submit photos and completed entry forms to: metcommunications@gov.tt by October 31, 2020.
For more information, email: metcommunications@gov.tt