Trinidad and Tobago Meteorological Service Cloud Atlas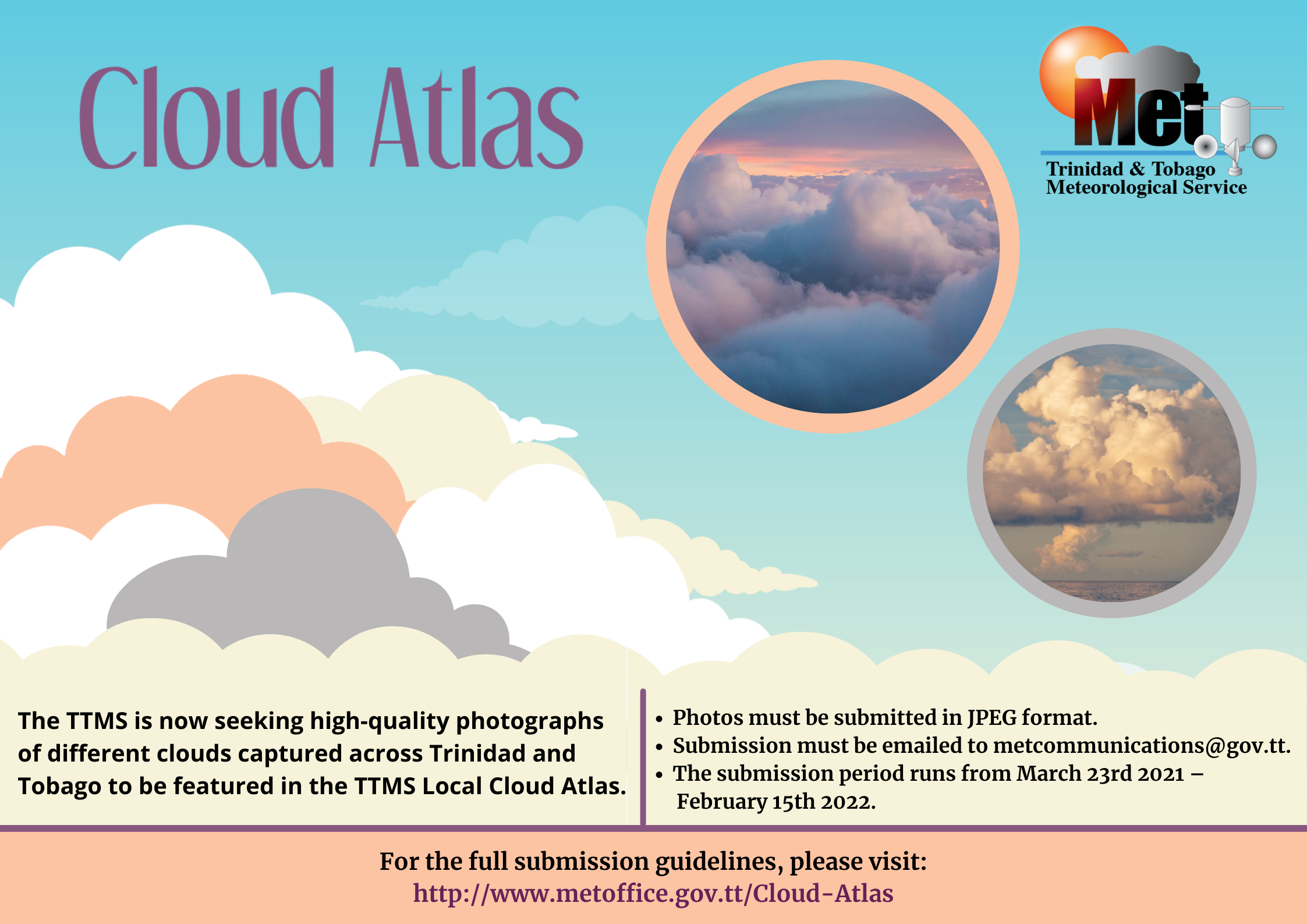 Today, in recognition of World Meteorological Day 2021, the Trinidad and Tobago Meteorological Service (TTMS) will be launching its very own Cloud Atlas. Clouds are central to weather observations, forecasts and warnings. This Atlas will provide extensive descriptions and offer explanations of the various cloud types observed in Trinidad and Tobago. It will provide an opportunity to celebrate the inherent beauty of clouds and also help the public to understand their influence on weather conditions and the local and global climate.
The TTMS is now seeking high-quality photographs of different clouds captured across Trinidad and Tobago to be featured in the TTMS Local Cloud Atlas
For more information on how to enter please download the full document.
Download full document here