The Trinidad and Tobago Meteorological Service (TTMS)will be hosting its first Art & Poetry Competition as part of World Meteorological Day 2018 celebrations.
The theme for World Meteorological Day 2018 is "Weather-Ready, Climate-Smart". The submissions should be related to this topic. The aim of the competition is to raise national awareness of actions that can protect lives and property from extreme weather and build long-term climate resilience. Entries must illustrate both the risks of high-impact weather and climate change, as well as solutions.
World Meteorological Day is celebrated on March 23rd each year to commemorate the establishment of the World Meteorological Organization in 1950 and highlight the huge contribution that National Meteorological and Hydrological Services make to the safety and well-being of society.
Competition Timeline
Submission Deadline: Tuesday 13th March 2018
Prize Distribution – 23rd March 2018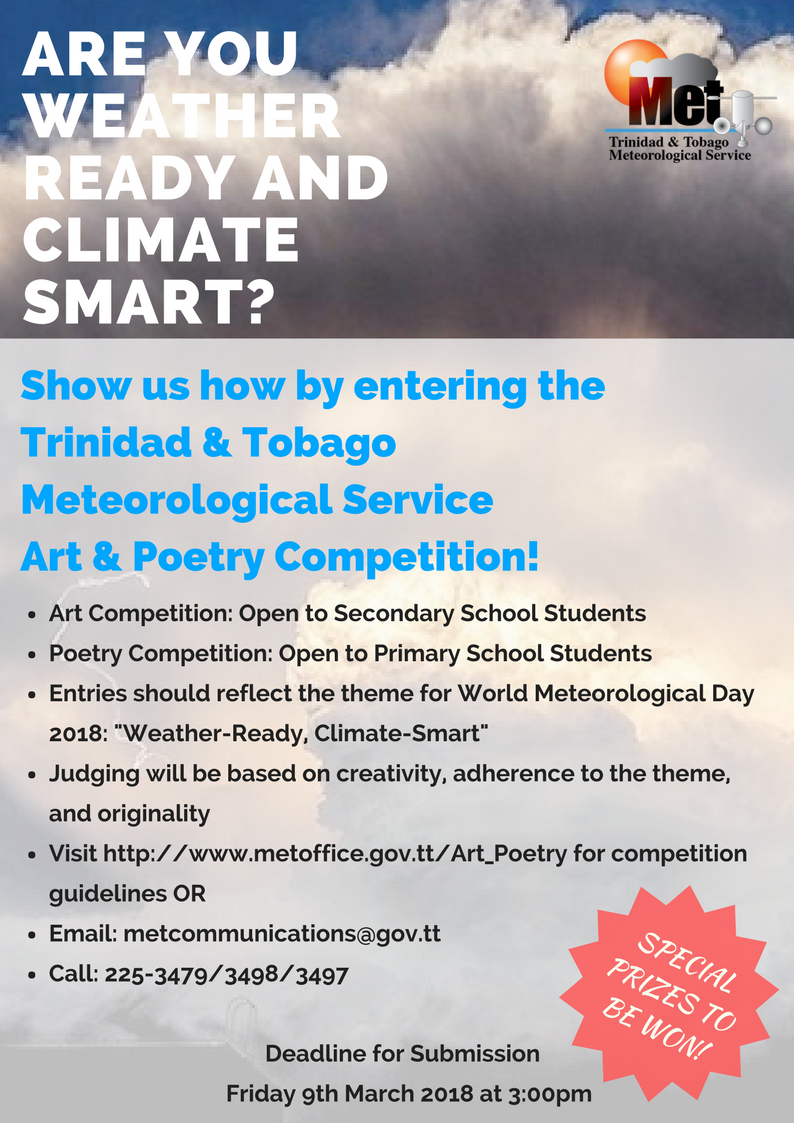 Please contact our communication department for more Information: 868 225 3479/868 225 3498